Giving You Some Glovin'
1 Comment
Monday, 11 January 2016 |
Admin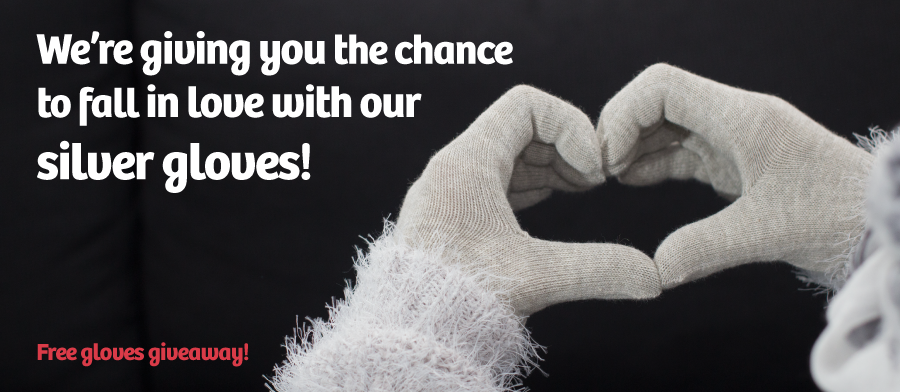 The cold is fast arriving and so are the risks of your poor hands and feet suffering from Raynaud's Disease! Blue fingers, red toes, white hands and all pain no gain...until now, because we want to reward your Raynaud's-suffering hands! Yes, you heard us, in acknowledgement of hands and feet that struggle through the winter with this condition, we would like to give you a free pair of our fantastic Silver Gloves to give your hands a helping hand this winter!
We Gotta Hand It To You
All we want from you is a little bit of model magic! Many people can go through life without knowing they have Raynaud's Disease, or knowing the symptoms to look out for. We're here to educate people all about this condition, but to do that, we need your help.
Photos of your hands going through the stages of a Raynaud's attack (turning red, white and blue) will help us show people what they should be looking out for when it comes to recognising Raynaud's, and will score you a nifty pair of silver gloves to help you get through this winter!
What To Do

Download Our Release Form