Best Warm Socks for Cold Feet
Wednesday, 7 November 2018
Cold weather is slowly but surely making is way across the UK, and we're all bracing to tough it out over the next few months. At RaynaudsDisease.com, this is the season when we can really make ourselves useful, doing everything we can to equip sufferers of Raynaud's disease with the clothing and warmers they need to make it through the cold weather. One of the first parts of your body to feel the cold is your feet, so we've had our experts pick out some of the best socks and warmers out there to stop the cold in its tracks.
How to Warm Cold Feet
Whether or not you suffer from Raynaud's, extremities like your hands and feet will usually be the first to feel the cold. While warm clothes will always be the best option, most people are unaware that things like staying well hydrated and quitting smoking can be a massive help, as both can help to improve your blood flow, allowing warming circulation to reach your extremities to keep them warm. Otherwise, we suggest the use of warm socks, warm shoe insoles, and even a footwarmer when you need an extra boost of heat. Read on for some of our top picks.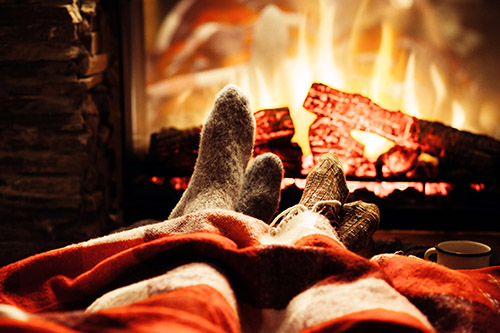 The right pair of warm socks can keep your feet cosy through the cold of winter, even with Raynaud's
Thermodynamic Socks to Trap Your Heat
While it may not feel this way on a cold day, while your temperature drops there is a significant amount of heat flowing through your feet, but unfortunately it often quickly escapes, leaving your feet cold and depleted. Thermodynamic socks infused with copper and silver fibres are designed to keep this heat in, using the insulating power of different metals to reflect heat back to your feet, keeping your feet warmer for longer.
Raynaud's Disease Silver Socks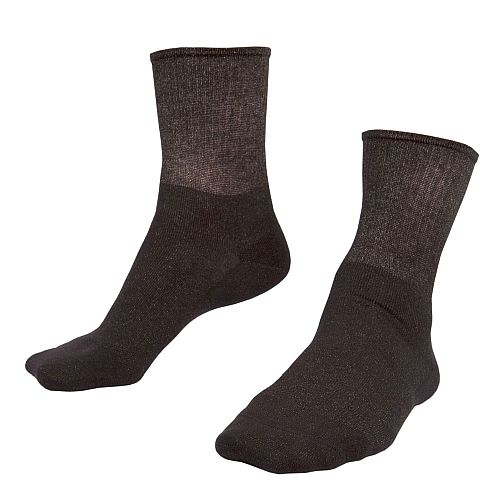 Some of the most popular and effective thermodynamic socks are infused with pure silver, helping to minimise heat loss from your feet. Our Raynaud's Disease 9% Silver Socks are made with natural pure silver that's woven into their cotton fibres, reflecting your body's natural heat back into your feet, and will greatly reduce your heat loss over time. Also available with a boosted 12% of silver in our Raynaud's Deluxe Silver Socks, silver-infused socks are one of the easiest ways to instantly improve the warmth of your feet, and also carry natural antibacterial properties that make them ideal for removing foot odour and preventing athlete's foot.
Warming Copper Socks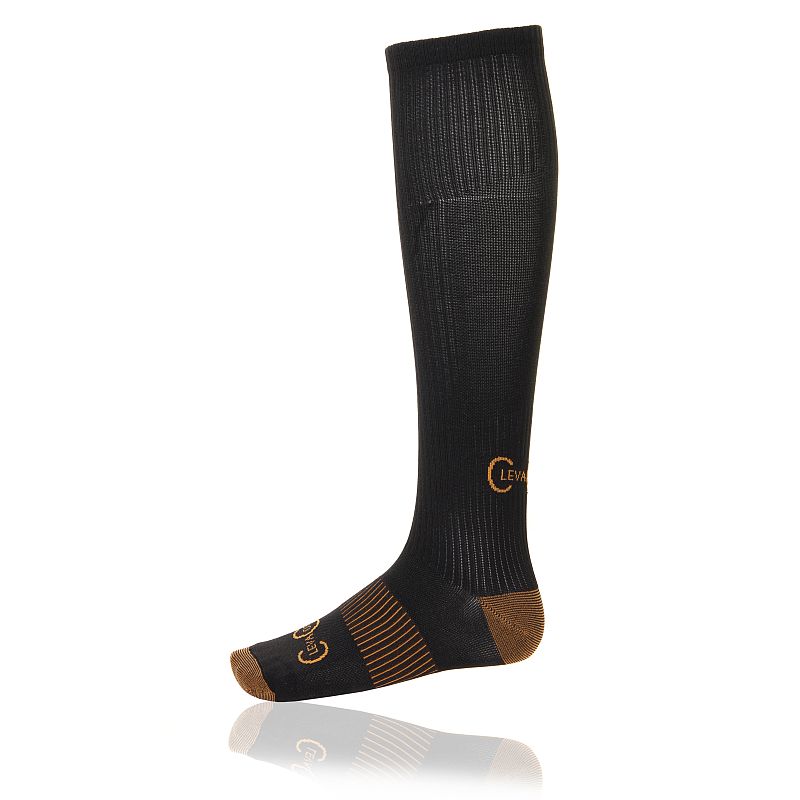 Similar to the silver socks mentioned above, copper-infused fabrics are used all over the world for their heat trapping power, by everyone from NASA to the world's leading militaries. One of our favourites, the Warm Long Copper Compression Socks are designed to improve your circulation while trapping heat, and are ideal for treatment of both Raynaud's and arthritis. Equipped with their own odour- and bacteria-killing power, our copper socks are available in a range of versions and styles, including Warm Short Copper Compression Socks and Five Toe Warming Copper Socks.
Aluminium-Infused Insoles to Warm Your Shoes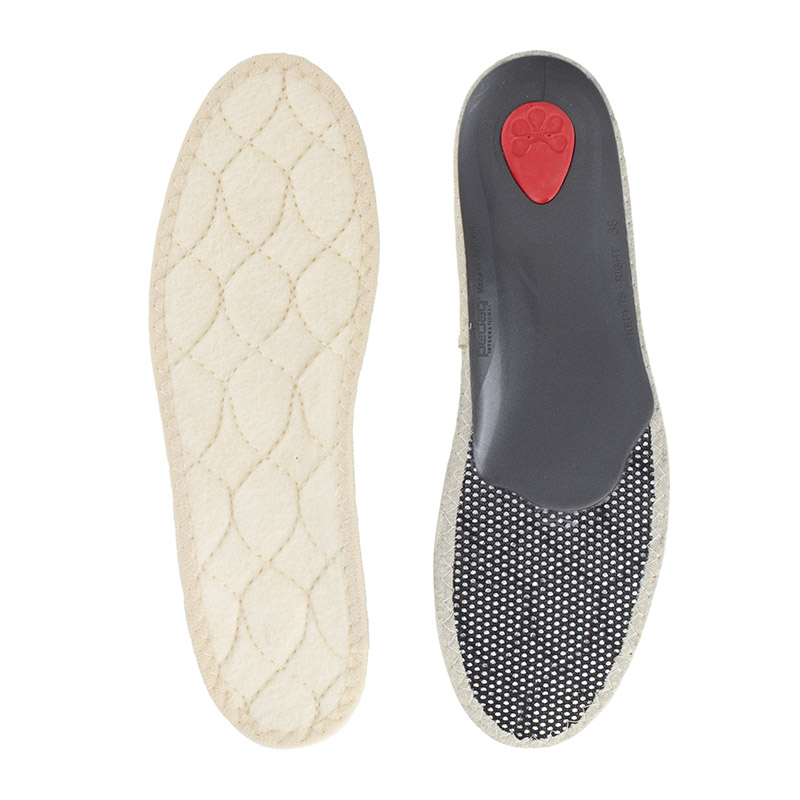 We'll usually think of warm socks or boots as the best way to keep feet warm on a cold day, but there are a number of warming shoe insoles and footbeds that can do just as much. If you're worried your shoes aren't doing much to keep you warm, the Pedag Viva Winter Raynaud's Insoles are an ideal option as they're made with pure wool, specially-designed foam and aluminium to boost your heat and keep it in your feet. The wool and closed air cell foam help to insulated your feet and provide warmth, while the aluminium foil bottom layer shields your feet, preventing the cold from coming in while stopping the heat from getting out.
Powerful Footwarmers for Extra Heat
Socks and insoles to trap your body's heat are the most reliable way to ensure your feet stay warm all winter long, but for those extra-cold days, a little heat boost may be in order. On these days, an electric or disposable footwarmer is an excellent option, and is perfect for outdoor activities, long walks or attending outdoor events in the cold.
Hotteeze for Feet Self-Adhesive Heat Pads (Pack of 5)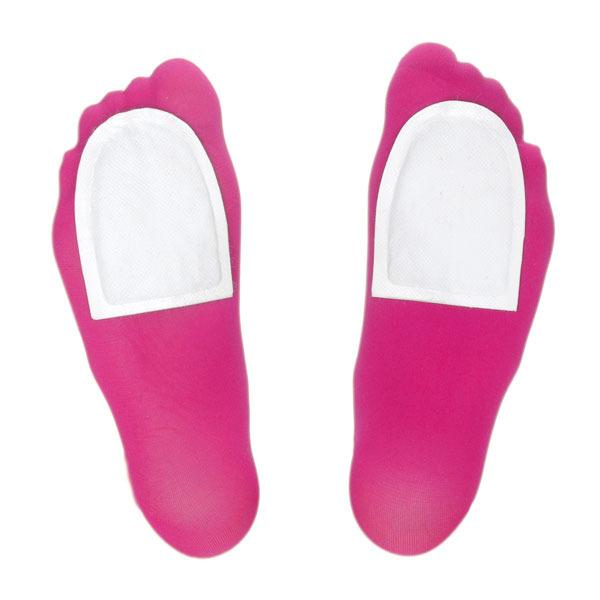 A disposable footwarmer is a great way to make sure your feet stay warm, as they're light, unobtrusive, and can be kept with you at all times to be ready when you need it most. The Hotteeze for Feet Self-Adhesive Heat Pads are simple to apply yet extremely effective, providing five hours of warmth at any time. Designed with a self-adhesive backing, these highly-affordable warmers are easy to apply to the underside of your socks, providing discreet warmth that targets your coldest area. As an added bonus, Hotteeze are fully biodegradable, and can even be used as soil conditioner after use!
Therm-IC Powersock Comfort Heat Socks Set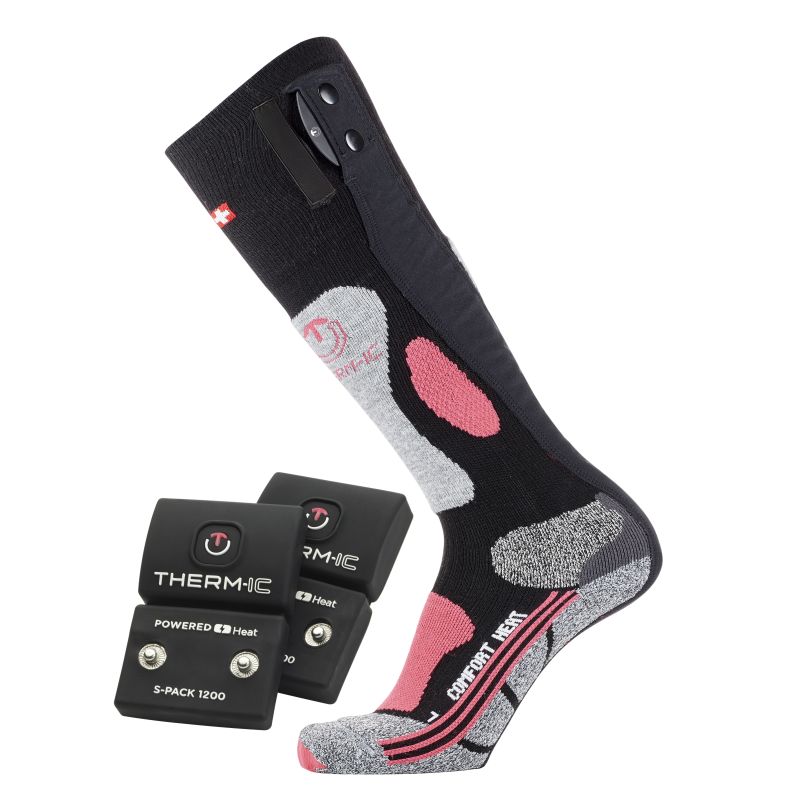 If you've tried a number of strategies to keep you feet warm and nothing seems to work, it might be time to bring in some serious back-up. Therm-IC Powersock Comfort Heat Socks Set with S-Pack 1200 Battery is equipped with a powerful heating element, providing even warmth across your entire foot to ensure you stay warm and your Raynaud's stays at bay. Also available in a version for men, these comfortable socks can be worn as normal, then switched on when you need extra warmth. The Therm-IC S-Pack Battery provides up to 14 hours of heat, more than enough for your entire day out!
Keep Your Feet Warm in Any Weather!
We know from experience that having cold feet is one of the main problems for sufferers of Raynaud's, so you can be sure we take the problem seriously. We're confident that all of the products we've mentioned here can make a significant improvement to the warmth of your feet, helping you gain a leg up in the battle against the condition. If you're still curious about the best products to keep your feet warm, you can browse our entire foot warmth selection in our Keeping Your Feet Warm category!
Which hand warmer is your favourite? Let us know in the comments, or find us on Facebook or Twitter!
Shop Raynaud's Products
£13.99

| | | |
| --- | --- | --- |
| | | In stock now |

12% silver reflects heat
Soft & comfortable, no inner seams
Can help prevent fissures & dry skin
Ideal for preventing Raynaud's in feet

£16.99

| | | |
| --- | --- | --- |
| | | In stock now |

Warms feet with the power of copper
Anti-odour properties eliminate foot smell
Improves blood flow to relieve many foot conditions
Great for diabetic, elderly, itchy, dry or cold feet

£16.99

| | | |
| --- | --- | --- |
| | | In stock now |

Foot support with 3 layer thermal shield
Aluminium underside to aid in heat retention
Super soft pure wool for comfort and warmth
Relieves forefoot, arches and heels

£5.49

| | | |
| --- | --- | --- |
| | | In stock now |

Easy-to-apply self-adhesive heat pads for the feet (price is for a pack of 5 pairs)
Help to alleviate the symptoms of Raynaud's disease
Provides warmth for up to 5 hours
Ultra-thin and odourless for discreet use

£169.99

| | | |
| --- | --- | --- |
| | | In stock now |

Heated socks keep your entire foot warm
Heating elements integrated to protect against Raynaud's
S-Pack 1200 battery included – 14 hour battery life
Anatomically designed for women's feet