Ways to Prevent Raynaud's Disease in Feet
Monday, 1 October 2018 | Admin
Living with Raynaud's disease is never easy, but it becomes especially challenging once the temperatures start to drop. It's no secret that your fingers and toes are most affected by the phenomenon, and while a lot has already been said about how to warm up your hands, the topic of Raynaud's disease in feet remains relatively unexplored. To help you get ready for winter and prevent any attacks in the upcoming months, we've prepared a few simple tips and tricks for keeping your feet warm.
Wear Warm and Comfortable Shoes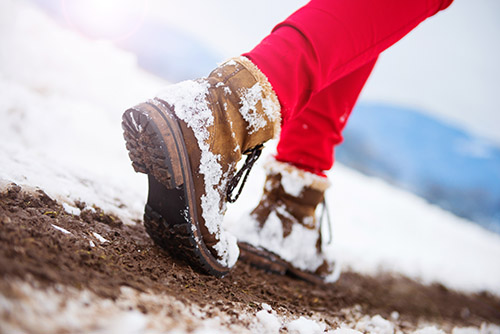 It goes without saying that the number one step for keeping your feet warm in the winter is making sure that the shoes you wear in cold weather offer proper insulation, and keep your feet dry and warm even in wet conditions. Certain products, such as specialised socks or shoe insoles, can also be of great use in the harshest temperatures.
Pedag Viva Winter Raynaud's Insoles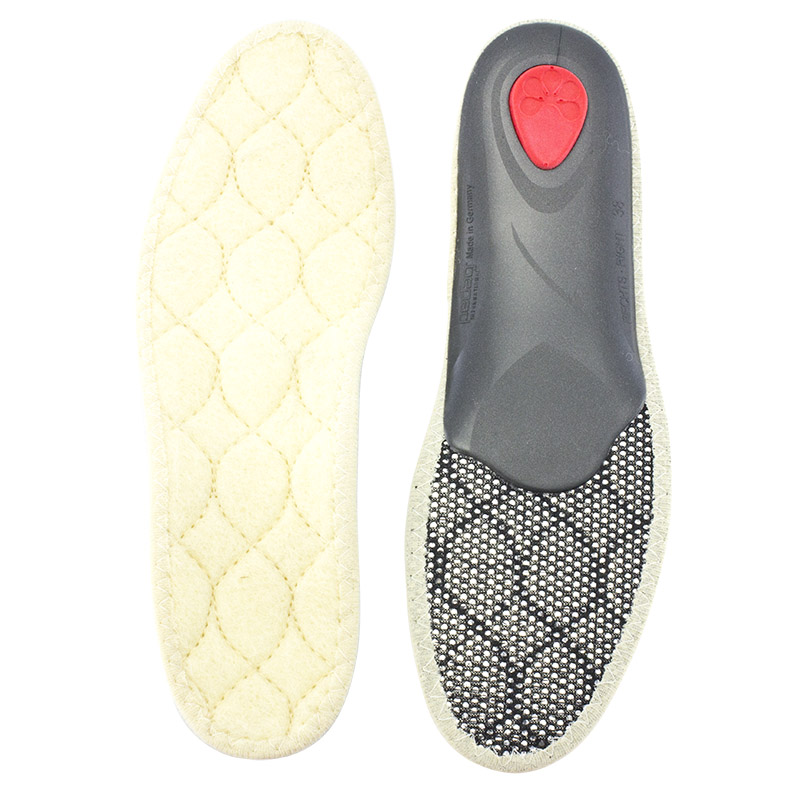 The Pedag Viva Winter Raynaud's Insoles are one of the best products of their kind currently on the market. The surface of these warm winter insoles is made of pure wool that provides warmth and is soft on your feet, while their intermediate layer of special high tech foam with thousands of close air cells insulates, trapping warmth inside the shoe.
Raynaud's Deluxe Silver Socks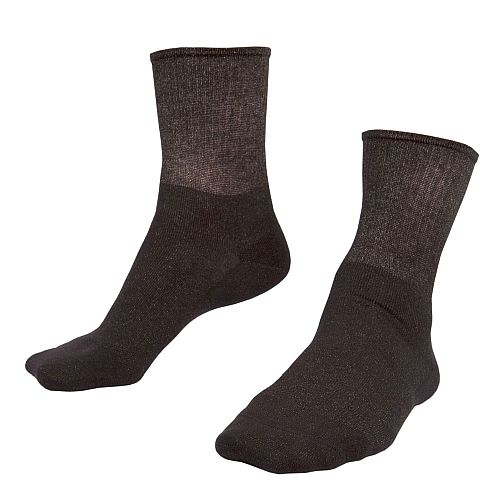 Wearing socks will keep your entire foot, including your ankle, comfortably warm in any type of shoes, and the Raynaud's Deluxe Silver Socks are the best kind of specialised socks you could ask for. With their ability to retain more of your body's natural warmth, as well as their outstanding thermodynamic and antimicrobial properties, these discreet, comfortable and affordable socks are some of our customers' all-time favourites.
Keep Your Feet Warm Indoors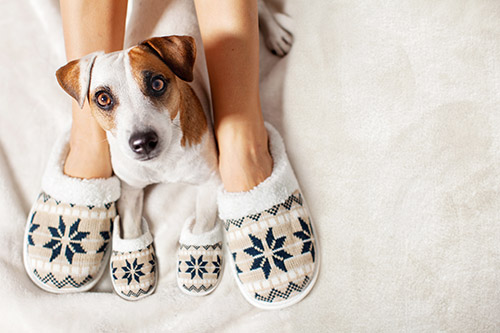 When it's cold outside, staying warm and cosy is a challenge even if you're not leaving the house. Turning the heating up, wearing your favourite pair of wool socks and cuddling under a blanket are all excellent suggestions for staying warm, but if that isn't enough, we might have just what you need to keep your Raynaud's attacks at bay.
Beurer Foot Warmer with Shiatsu Massage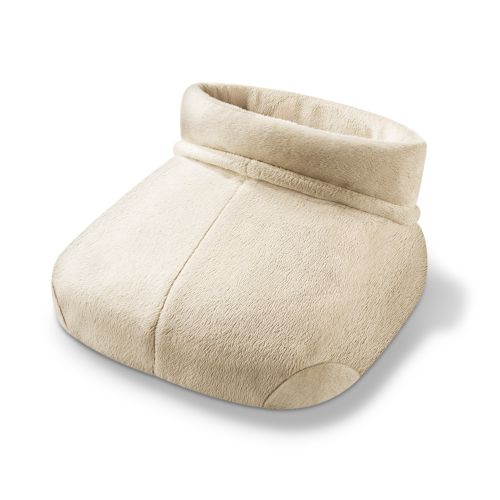 Made from super soft material and designed to provide warmth and foot massage, the Beurer Foot Warmer with Shiatsu Massage is the perfect gadget that can help you combat the cold. The combination of heat therapy and massage is the best remedy for improving blood flow naturally, ensuring your feet stay not only warm, but safe and healthy as well.
Warm Up Your Core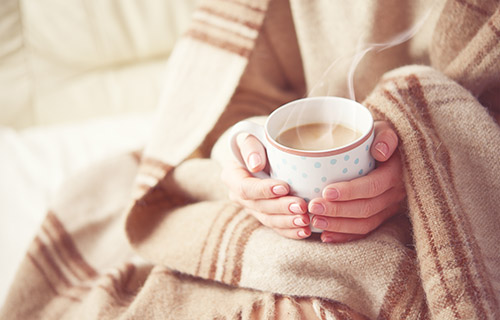 While Raynaud's most commonly visibly affects your fingers and toes, it can occur if you're feeling cold in any other part of the body as well. So while it's important to bundle up your hands and feet, you shouldn't forget about the importance of keeping yourself warm. Making sure you always have enough layers to keep you warm is definitely a step in the right direction, but if you want to step up your game, we might have a few other good ideas up our sleeve.
Beurer HK55 Heat Pad

Designed to offer all the benefits of a heating pad, but fit perfectly on your abdomen, back or neck, the Beurer HK55 Heat Pad will make sure you stay warm and comfortable throughout. It comes with three temperature settings that allow you to select the warmth level you prefer, while its fast heating function enables you to start using the device the moment you need it.
Beurer Cosy Heated Cape HD50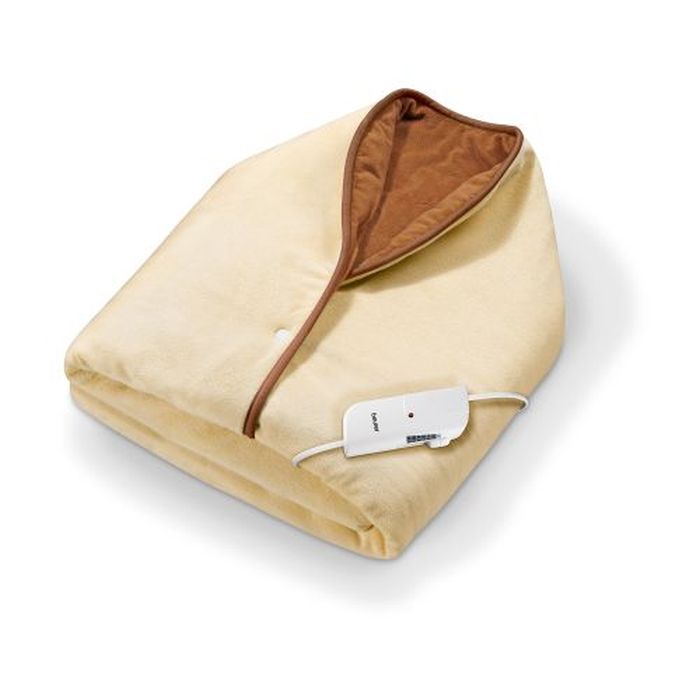 For those who want all the benefits of snuggling in a warm blanket, but with a few extra features, this Cosy Heated Cape is the perfect solution. Held closed with easy popper buttons that can also be closed to form sleeves, and featuring six temperature settings for extra warmth, the Beurer Cape offers greater warmth and comfort than a traditional blanket.
What are your favourite ways for staying warm during the winter months? Let us know in the comments, or find us on Facebook or Twitter!
Shop Raynaud's Products
Foot support with 3 layer thermal shield
Aluminium underside to aid in heat retention
Super soft pure wool for comfort and warmth
Relieves forefoot, arches and heels

12% silver reflects heat
Soft & comfortable, no inner seams
Can help prevent fissures & dry skin
Ideal for preventing Raynaud's in feet

Ergonomically shaped for abdomen, back and joints
Can be used rolled up as a neck heating pad
Has three illuminated temperature settings
Automatic switch-off function for added safety

Made from breathable and skin-friendly materials
Has six temperature settings for added comfort
Automatic switch-off function after three hours
Outer cover is machine washable at 30°C