Best Winter Gloves for Chilblains 2023
4 January 2023 | Admin
If you suffer with chilblains or Raynaud's, you have to take special care when winter rolls around and the temperature starts to drop. One sure fire way of combatting the nasty tingling, redness and soreness associated with both conditions is the use of proper gloves.
We've put together a guide to showcase the Best Winter Gloves for Chilblains 2023 that we and our customers think work best when symptoms start to manifest.
What Will This Guide Cover?
So What Are Chilblains?
Chilblains, also known as pernio, is a medical condition that can occur when blood rushes to the lower extremities after coming into a warmer environment from the cold. Chilblains can come and go, or, if you're unfortunate enough to get them every year, they can be a common feature of your winter once temperatures drop below a certain level.
What Are the Common Symptoms?
Symptoms of chilblains are similar to those commonly associated with Raynaud's. These include:
Blotching
Irritation
Itching
Lower Extremity Redness
Redness in the Fingers and Toes
Sensation Loss
Shivers
What Can Be Done About Chilblains?
Unfortunately, much like with Raynaud's disease, there's no hard and fast fix. Different things will work for different people, however one common treatment is to simply not let the affected part of the body drop below a certain temperature.
Specialist Gloves for Chilblains
Gloves are an excellent way to mitigate the symptoms of chilblains and Raynaud's. Providing a light brand of compression and keeping the fingertips from dropping below a certain temperature is the only real proven way to prevent the onset of chilblains.
Which Gloves Do We Recommend for Chilblains?

Our personal favourite for both chilblains and Raynaud's disease are Raynaud's Disease Silver Gloves. Silver Gloves contain approximately 8% silver, which helps prevent heat loss by reflecting up to 95% of the warmth you lose in your hands back into your body.
What Do We Love?
8% silver actively reflects heat back toward the body
Thick design provides light compression to combat chilblains
Antimicrobial properties help keep gloves fresh and odour-free
Can be worn as a liner underneath a thicker, heavier glove
Our Verdict: Number one for combatting chilblains this winter
Ejendals Tegera 295 Insulated Waterproof Winter Gloves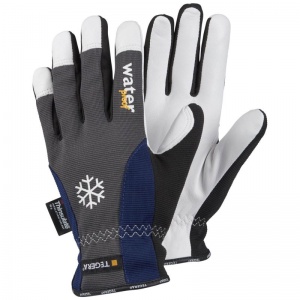 Perfect for walking the dog during winter, Ejendals Tegera 295 Insulated Waterproof Winter Gloves provide thick coverage for the entire hand. Their thick design and interior thermal lining ensures heat and warmth cannot exit the glove when out and about.
What We Love
Perfect if you prefer a thicker, more robust style
Waterproof membrane ensures water cannot enter the glove
Thick design prevents heat and warmth exiting naturally
Perfect for walking the dog or working with chilblains
Our Verdict: Thick design reduces tingling and redness
Flexitog Vostok Thermal Navy Liner Gloves FG400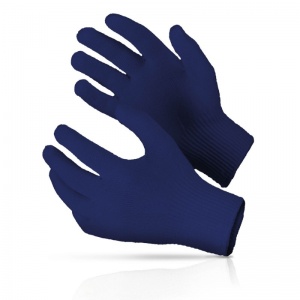 Glove liners are an indispensable tool for chilblains and Raynaud's sufferers. Flexitog Vostok Thermal Navy Liner Gloves FG400 are a thin and lightweight interior layer that allows you to bulk up and wear an additional, thicker pair of thermal gloves over the top.
What We Love
Lightweight and thin design doesn't compromise heat retention
Maximise the amount of heat that stays inside your gloves
Liners allow you to wear an additional, thicker pair over the top
Perfect for sudden onset chilblains symptoms during winter
Our Verdict: Essential for reducing numbness or sensation loss
Our Conclusion
Along with Raynaud's, chilblains can cause pain and irritation in the fingertips and hands. Gloves are an invaluable tool when tackling chilblains this winter as they minimise heat-loss and prevent cold air and wind making direct contact with your hands.
We hope you've found what you're looking for. If you haven't and require more information about chilblains or Raynaud's Disease, feel free to get in contact via our Twitter or Facebook pages!