Best Gloves for Raynaud's Disease
1 Comment
Tuesday, 6 November 2018 |
Admin
If you suffer from Raynaud's disease, then you'll know all too well how cold and painful your hands can feel, no matter what time of year it is. With the right pair of gloves, however, you can better manage the condition by retaining and targeting heat where it is needed most.
With so many styles of gloves out there, it may seem difficult to know where to start. Do you need heated gloves? Silver gloves? Will they hinder your dexterity? What about mittens? To help you decipher the benefits of each style of Raynaud's glove, we've put together this concise guide to our top picks for the Best Gloves for Raynaud's Disease!
What Are Raynaud's Disease Gloves?
Simply put, Raynaud's disease gloves are any pair of gloves that help you to better manage the symptoms associated with the condition. Some gloves are better designed for this than others, with many offering special heat-retaining properties, and others targeting controllable electric heat straight to your hands. Depending on your daily activities and how severe your condition is, the following gloves may be the perfect pair for you!
Silver Gloves
Silver gloves are one of the top recommendations for anybody with Raynaud's disease, as the silver thread present in the gloves reflects the heat back to your hand. This helps to prevent the loss of your natural body heat, keeping it locked in and stopping it from escaping. The silver gloves are available with standard 8% silver thread and with a more deluxe 12% silver thread, so you can cater to your own preferences.
Did you know that we also have a wide range of Silver Gloves bundles to provide you with great savings across a range of products? You can purchase Silver Gloves with hand warmers, socks, and even an electric seat cover to ensure you can treat Raynaud's whenever and wherever it strikes without worrying about the cost. Find all our silver gloves bundles here!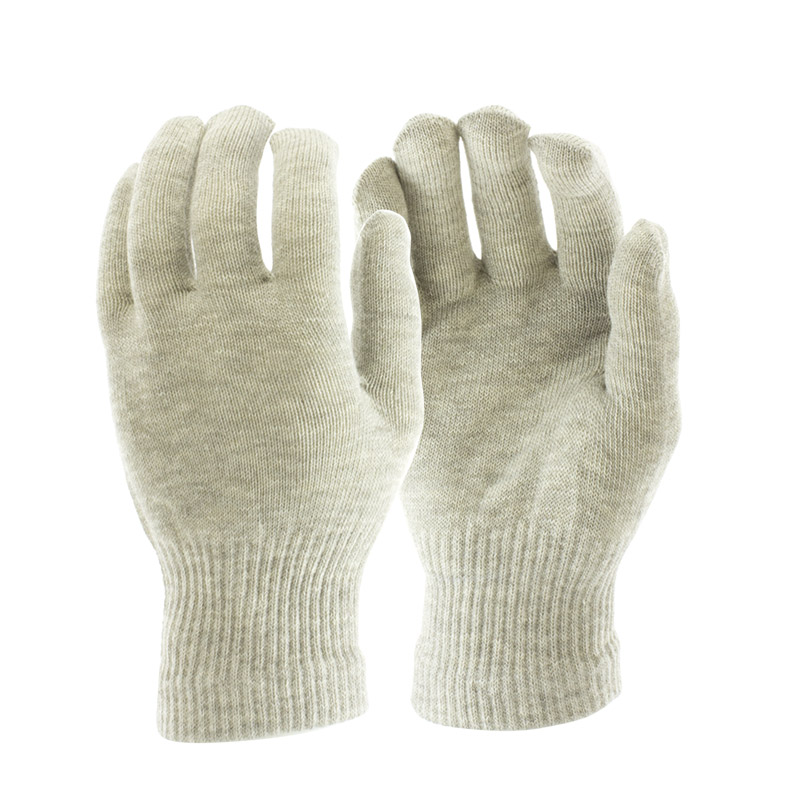 Raynaud's Disease Silver Gloves
Copper Gloves
If you're worried that constantly wearing gloves will begin to feel unhygienic, then the Semi-Compression Warming Copper Gloves could be just the thing for you. They utilise copper in the fabric to provide reliable heat retention, while also reducing bacteria.
The Warming Copper Gloves are particularly good for anybody who also suffers from arthritis, as they help to reduce inflammations of the hands associated with both Raynaud's and arthritis. The gloves feature thermal-regulating properties to increase blood flow, which in turn relieves some of the pain that can arise with both conditions.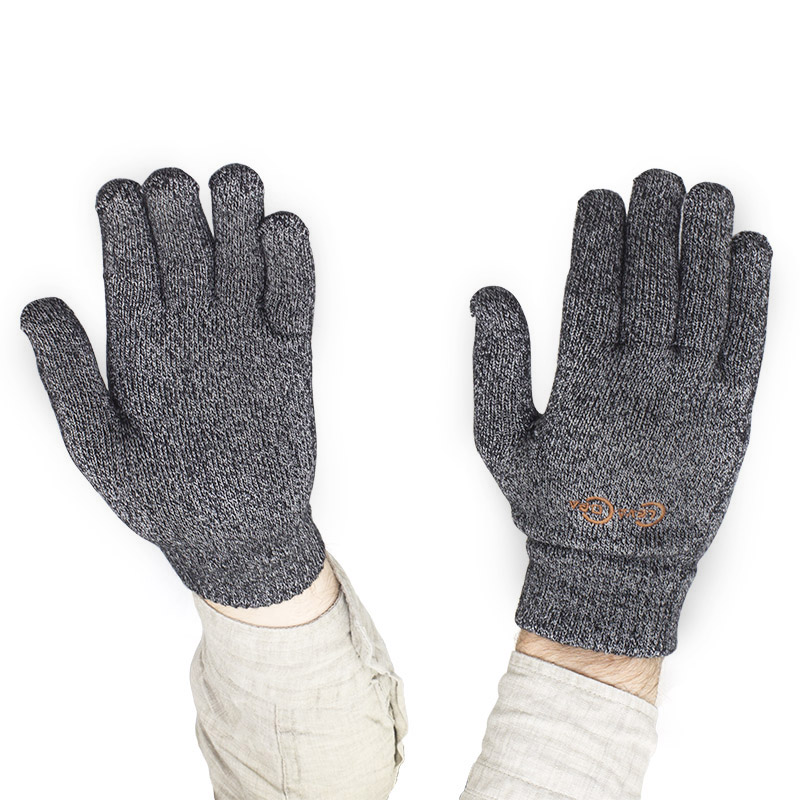 Semi-Compression Copper Gloves
Touchscreen and Typing Gloves
Even if you currently have a pair of gloves that you love, you may find that they're not very useful when it comes to typing or using a touchscreen device. This is where we return to the silver gloves! Did you know that silver gloves are suitable for use with touchscreen devices? The silver conducts electricity, and can therefore allow the gloves to be worn with operating your touchscreen phone, tablet, or digital public display!
Fingerless gloves are also great if you want to maintain full finger dexterity and feeling in your fingertips. This is a particularly practical way of managing your Raynaud's symptoms indoors, whether working at a desk or a till, on the phones, or in a classroom; you can continue to enjoy full use and feeling of your fingers without fully exposing your hands to the elements. Why not give the Raynaud's Disease Fingerless Silver Gloves a try!
Raynaud's Mittens
Perhaps gloves are not your thing. If you're more of a mittens person, you don't need to worry, as you can receive the same benefits of our Deluxe Silver Gloves, but in the form of our Raynaud's Disease Deluxe Silver Mittens! These mittens feature the same heat-retaining 12% silver thread to reflect your natural body heat back into your hands, and they can also be used to operate a smartphone or similar touchscreen device, so you don't need to worry about taking them off to answer a call!
We also have a wide selection of electric heated mittens. They keep your hands snug and warm in winter and all year round, and provide even heat distribution when your hands need it most.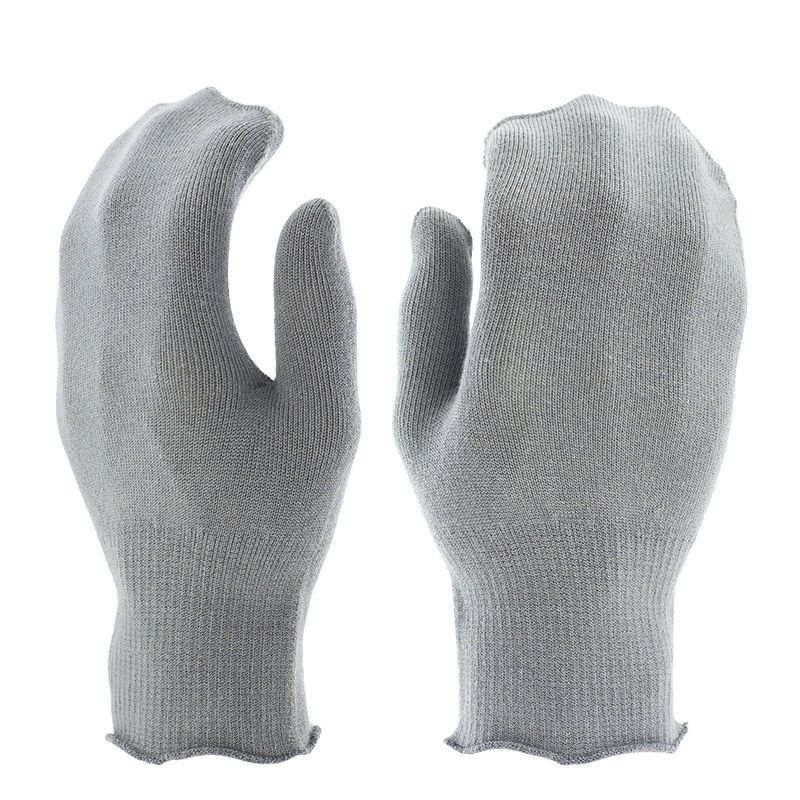 Raynaud's Disease Deluxe Silver Mittens
Have you found the perfect pair of gloves for you? We'd love to know which pair you've decided to go for! Why not leave us a comment below, or find us on Twitter and Facebook!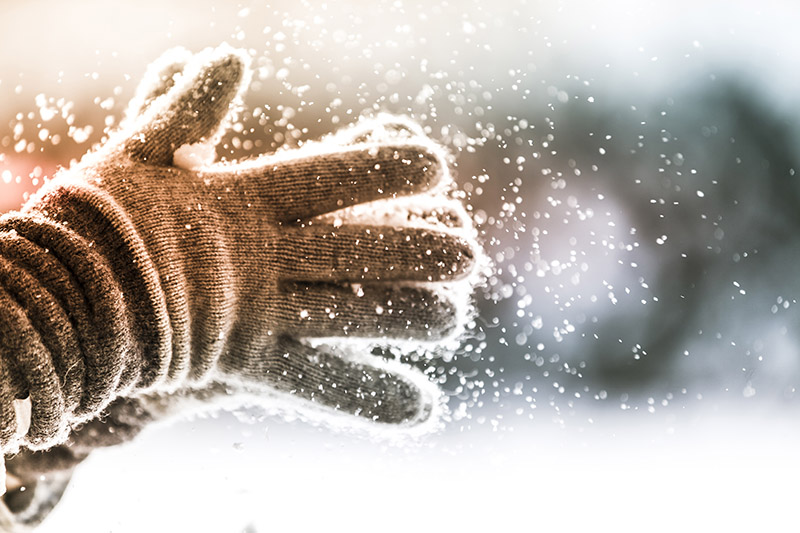 £14.99

| | | |
| --- | --- | --- |
| | | In stock now |

Silver gloves ideal for Raynaud's disease
Heat-retaining silver thread keeps hands warm
Antimicrobial design for hygiene and freshness
Also great for wearing as glove liners

£29.99

| | | |
| --- | --- | --- |
| | | In stock now |

Deluxe silver gloves ideal for Raynaud's disease
Heat-retaining 12% silver thread keeps hands warm
Featuring antimicrobial and anti-static materials
Also great for wearing as glove liners

£14.99

| | | |
| --- | --- | --- |
| | | In stock now |

Fingerless gloves that prevent Raynaud's Disease episodes
Fingerless design aids in dexterity, sensitivity and control
Infused in silver to prevent heat from escaping
Suitable also those with diabetes, infections, ulcers and more