Best Products for Raynaud's Disease 2023
5 January 2023 | Admin
Whether you call it Raynaud's Disease, Raynaud's Syndrome or Raynaud's Phenomenon, suffering from the cold isn't pleasant. At Raynaud'sDisease.com, we have a multitude of products that can help to warm you through and get you feeling back to 100%. The problem with Raynaud's can almost be that there is too much choice — how do you know which products can actually help you feel better?
This is where we come in. At Raynaud'sDisease.com, our product experts have searched high and low, learnt from experience and listened to what our customers have to say and we've assembled our top 10 best products for Raynaud's Disease.
Raynaud's Disease Deluxe Silver Gloves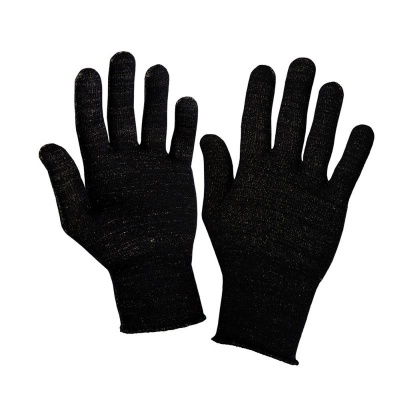 Key Features
Deluxe 12% silver lined gloves for heat retention
Anti bacterial for improving skin health
Available in a range of sizes and colours
Can also treat scleroderma, dermatitis, eczema and ulcers
Editors Verdict: The Raynaud's Disease Deluxe Silver Gloves are the best solution to keeping your hands protected against cold, making them the ideal product for Raynaud's sufferers. Silver is the perfect product for combating Raynaud's disease as it reflects a great amount of Far Infrared (FIR) heat, meaning that you lose less body warmth. With 12% silver, these gloves far outstrip the standard Raynaud's Silver Gloves (8% by comparison), giving you the highest level of protection possible.
Raynaud's Disease Silver Socks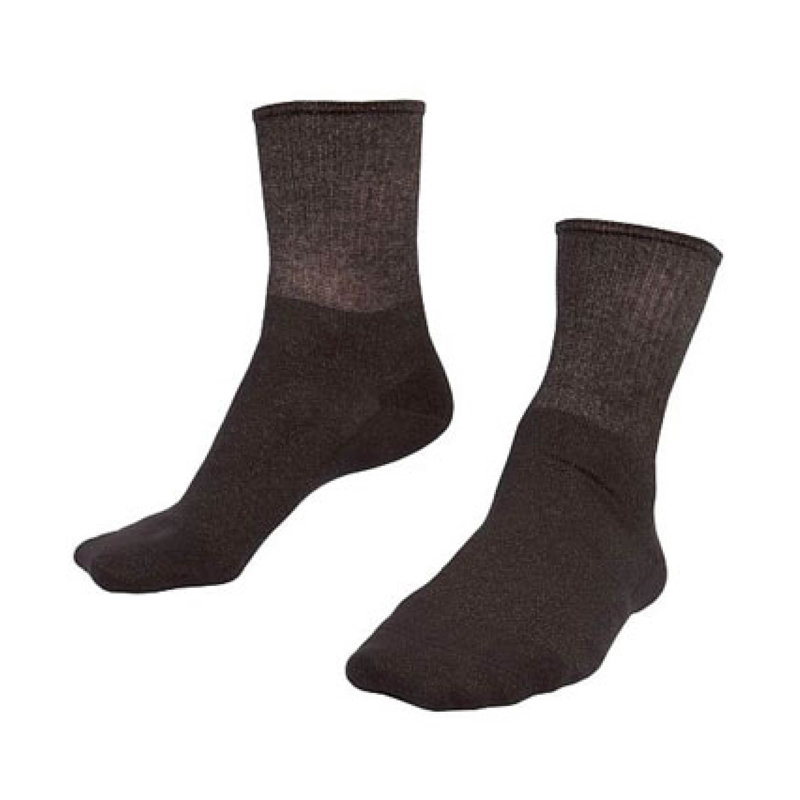 Key Features
9% silver lined socks for retaining heat
Can help in people suffering with poor circulation
By improving circulation, Raynaud's symptoms can be prevented
Soft and comfortable for all day wear
Editors Verdict: You may know about the damage that Raynaud's does to your hands but do you ever think about the effect on your feet? Raynaud's Disease Silver Socks are available in Standard and Deluxe versions and provide you with the same great benefits of the silver gloves, keeping your extremities warm in cold situations.
HotRox Double-Sided Electronic Hand Warmer with Power Bank Function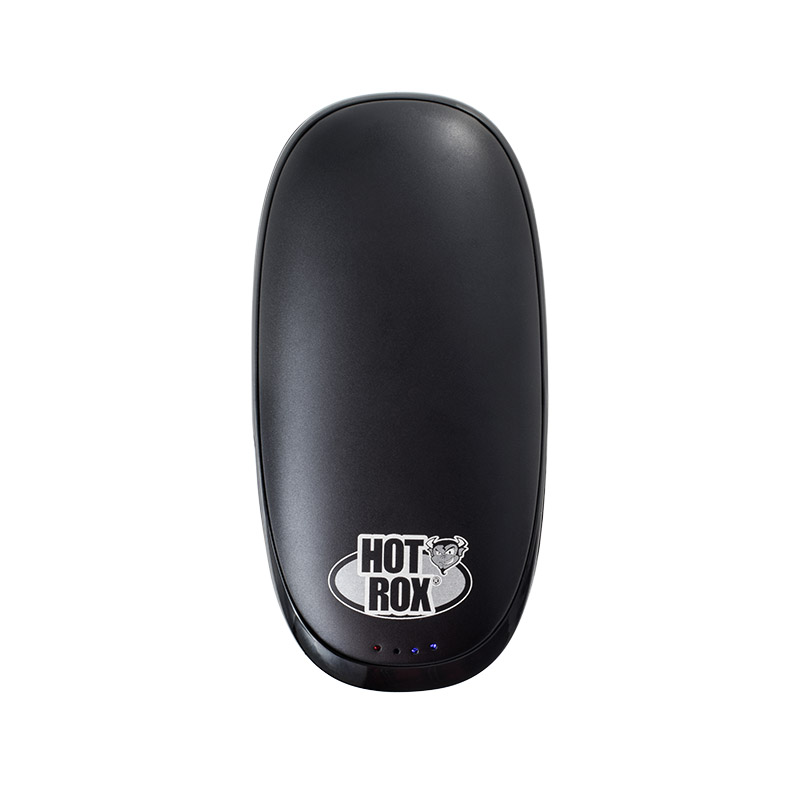 Key Features
Dual-sided handwarmer for keeping hands warm out of the house
Provides constant heat for up to six hours
Fits comfortably in pockets or in the palm of your hands
Includes a power bank function for charging your phone
Editors Verdict: Providing you with heat for up to 6 hours, the HotRox Electronic Hand Warmer with Power Bank Function is the ideal solution to cold hands. The HotRox has a sleek, thin design, meaning that it fits into the palm of your hand comfortably without causing cramps or discomfort – even over longer periods!
HomeGlow B-Warm Heated Seat Cover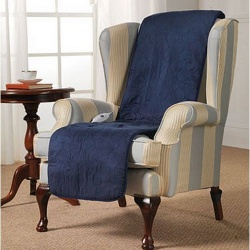 Key Features
Electronically heated blanket that can keep you warm in your harm
At 0.5p per hour, it is more cost effective than your heating
Easy operation can allows you to change setting four times
Suitable for armchairs, sofas and more
Editors Verdict: Kind to your body and your wallet, the HomeGlow B-Warm Heated Seat Cover is ideal for people who are susceptible to the cold. Costing less than half a penny per hour of use, the B-Warm Heated Seat Cover is a more affordable than using your central heating for prolonged periods.
Beurer HK42 Super Cosy Heat Pad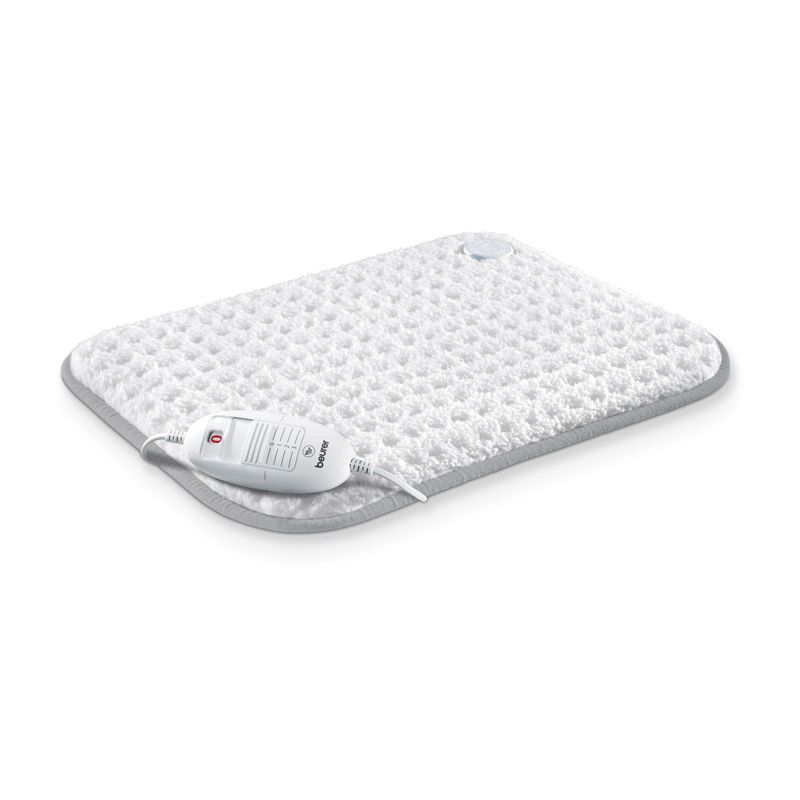 Key Features
Soft comfortable heat pad that has three temperature settings
Automatic switch off function for your best safety
Rapid heat up function for instant warmth
Electronic temperature control ideal for ease of use
Editors Verdict: The Beurer HK42 Super Cosy Heat Pad is ideal for discreet and easy heating, ensuring that your body is protected against cold. When people think of Raynaud's disease, they initially think of the extremities, however the body is also at threat and can benefit from protection. The Cosy Cushion features a super-soft cover that isn't irritating in use and can be washed to ensure lasting quality.
Beurer FW20 Cosy Electric Foot Warmer
Key Features
Illuminated temperature settings offer three different heat options
Breathable soft fabric for comfort during use
Place both feet in it when you get too cold
Automatic switch off in case you fall asleep
Editors Verdict: If you suffer from Raynaud's disease and feel as though your feet are always the hardest part to keep warm, the Beurer FW20 Electric Foot Warmer is the ideal solution. With three different temperature settings and an automatic cut-off safety feature, the Electric Foot Warmer is as practical as it is functional.
Raynaud's Disease Fingerless Silver Gloves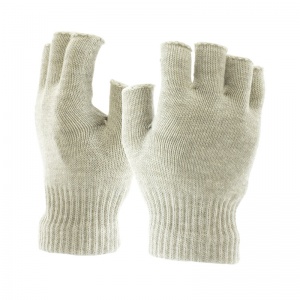 Key Features
Fingerless gloves lined with silver for excellent warmth
Fingerless design is ideal for using computer keywords at work
Silver prevents the heat from leaving your hands
Can help with diabetes, infections and ulcers
Editors Verdict: While regular silver gloves are fine for certain uses, they aren't much use if you're trying to do an intricate task that requires fine motor skills. This is where Raynaud's Disease Fingerless Silver Gloves come into their own, combining the protection of standard silver gloves with the fine precision of your own fingertips.
Pedag Viva Winter Raynaud's Insoles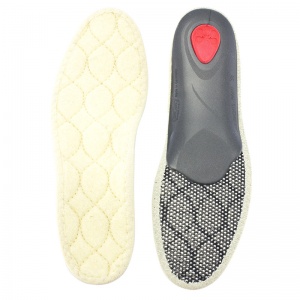 Key Features
Warm winter insoles that keep your feet warm while you work
Pure wool ensures that no heat escapes
A second layer of high tech foam traps warm inside your shoe
Can also tackle forefoot, arch and heel pain
Editors Verdict: To fight the effects of winter, you need winter – Pedag Viva Winter Insoles, that is. Providing you with three layers of thermal protection, popping Viva Raynaud's Insoles into your shoes can have a large effect on the comfort of your shoes. Featuring pure wool, these insoles are not only designed to keep you warm, they'll keep you comfortable too.
Raynaud's Disease Rehabilitation System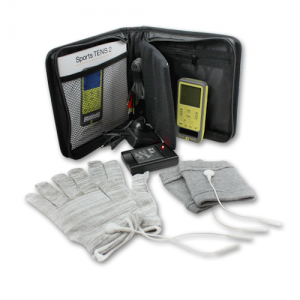 Key Features
Special bundle pack with a TENS Machine and a pair of Electrode Gloves
The perfect pack for tackling the symptoms of Raynaud's Disease
Soothes aches and pains and can encourage blood flow
TENS Machine allows you to improve circulation and relive pain
Editors Verdict: It can be frustrating when you've tried everything and nothing seems to work; the Raynaud's Disease Rehabilitation System is the complete solution to your Raynaud's woes. Providing you with a TENS (Transcutaneous Electro Nerve Stimulation) machine, this system provides a more scientific solution to the problems of Raynaud's.
While these are the products that we feel are the best for Raynaud's, it is a condition that affects individuals in different ways and you might find that something else is even better for your particular needs. To see the full range of Raynaud's Disease products that we offer, please visit our full shop for Raynaud's.