Treating Raynaud's Disease Infographic
1 October 2015 | Admin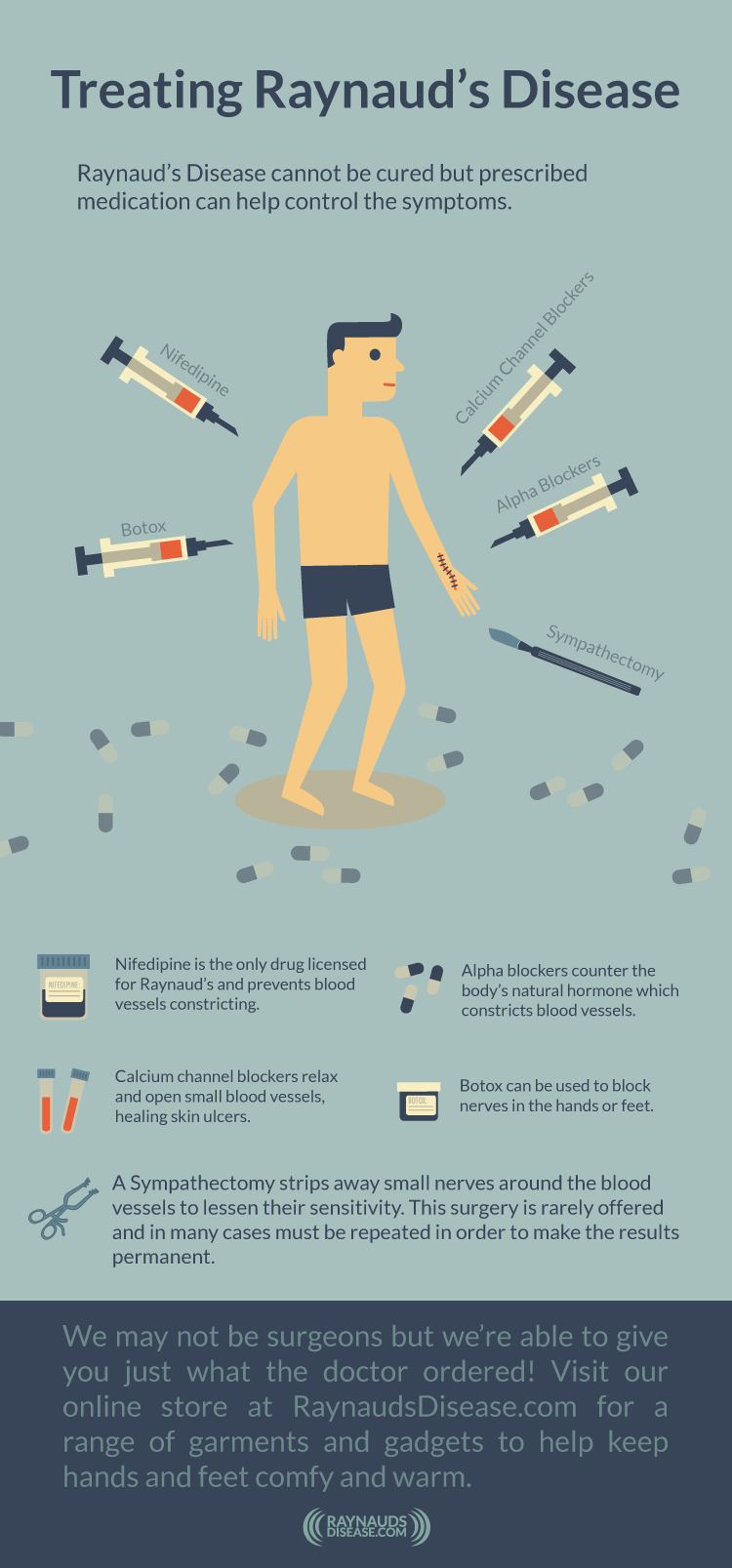 Treating Raynaud's Disease
Raynaud's Disease cannot be cured but prescribed medication can help control the symptoms.
Nifedipine
Calcium Channel Blockers
Botox
Alpha Blockers
Sympathectomy
Nifedipine is the only drug licensed for Raynaud's and prevents blood vessels constricting.
Alpha blockers counter the body's natural hormone which constricts blood vessels.
Calcium channel blockers relax and open small blood vessels, healing skin ulcers.
Botox can be used to block nerves in the hands or feet.
A Sympathectomy strips away small nerves around the blood vessels to lessen their sensitivity. This surgery is rarely offered and in many cases must be repeated in order to make the results permanent.
We may not be surgeons but we're able to give you just what the doctor ordered! Visit our online store at RaynaudsDisease.com for a range of garments and gadgets to help keep hands and feet comfy and warm.