Best Electric Heating Products
25 November 2019 | Admin
Electric heaters are one of the best modern technologies for dealing with winter chills. The electric warmth brings an instant and blissful relief from cold, aches and sleeplessness. They are also ideal for combating Raynaud's disease, so read on for our run down of the best products available.
Why Choose Electric Heating Products?
Electric Heaters are the best way to warm up fast. Non-electrical thermal socks, for instance, will eventually help the numbness in your toes, but you can be sure it won't work as quickly or as well. That's why professional skiers often use electric socks to combat the deep chill of the snow.
Why Should I Heat Myself Rather Than My House?
Electric blankets, socks, slippers, gloves etc. are all far cheaper to run than heating your entire house by radiator, or by electric fan. Not only this but the concentrated heat can also help with aches and pains and restless sleeping.
Beurer HD 75 Warm Electric Blanket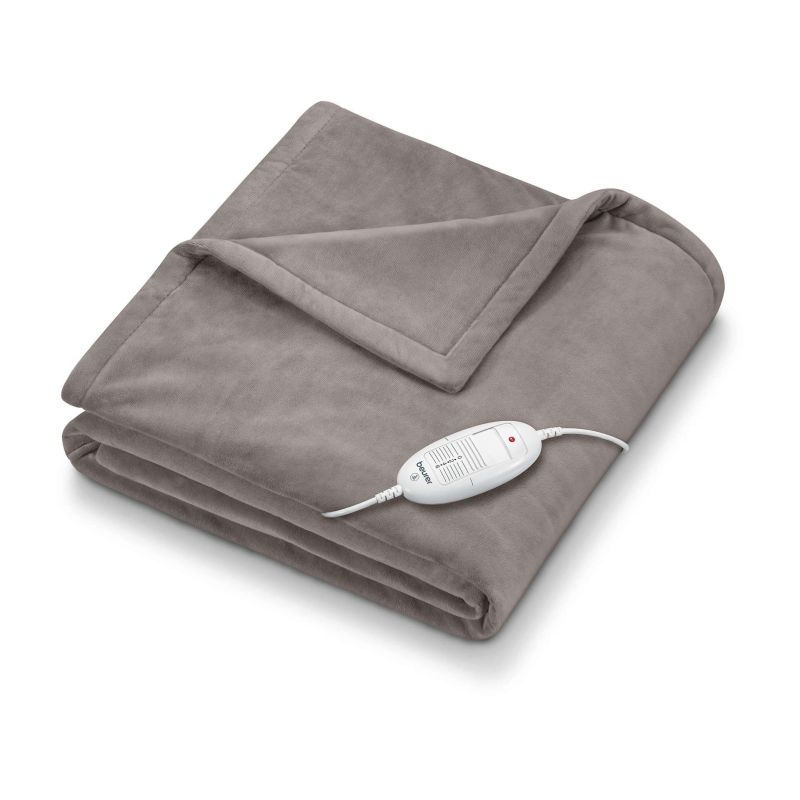 You return home from work to find that your house is freezing cold. You need to make dinner, do some cleaning, and lounge on the sofa so you'll be moving about from room to room. The Beurer HD 74 Warm Electric Blanket is super easy to drape round over shoulders, so you won't need to deal with trundling about a space heater, or switching on all the radiators.
Key Features: Made from ultra-soft micro fibre fleece
Hotrox Double-Sided Electronic Hand Warmer and Fingerless Silver Gloves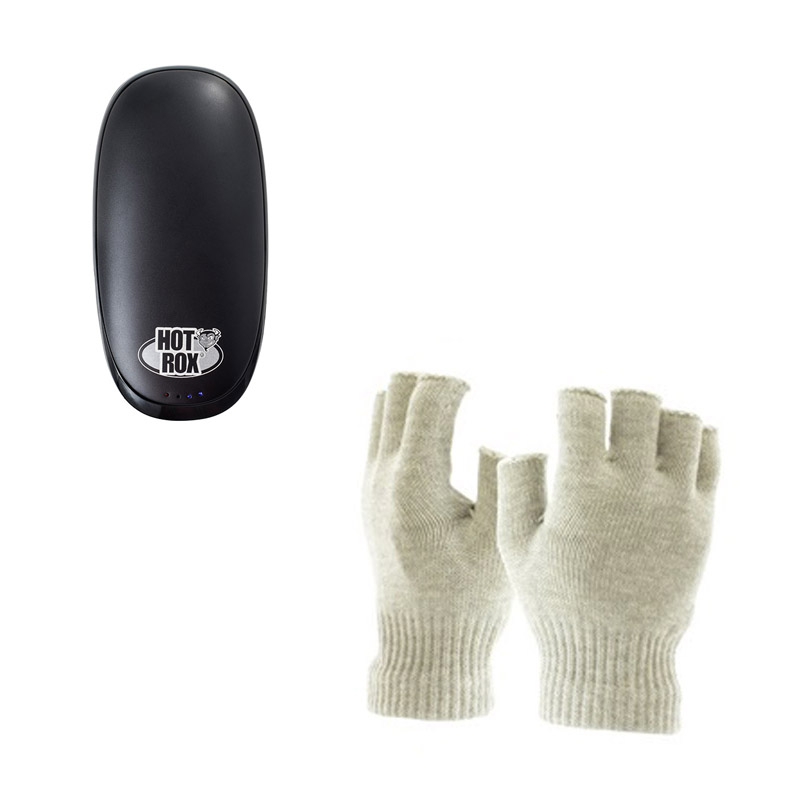 You wake up first thing in the morning and you can see it's icy cold outside. You need to catch the train, drink a coffee and check emails on your phone.
The Hotrox Double-Sided Hand Warmer and Fingerless Gloves allows you maximum dexterity so you can manage your busy morning.
Just slip the hand warmer into your pocket, and you can feel it's heat whenever you have your hands free. In the meantime the silver gloves will retain your heat while still allowing you to perform fiddly tasks.
Key Features: Heat-retentive silver gloves
Beurer FW20 Cosy Taupe Electric Foot Warmer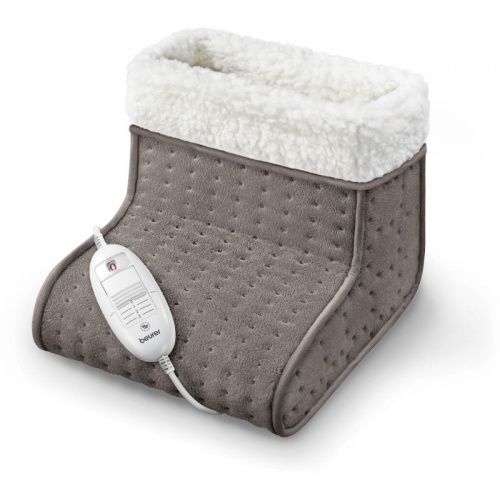 It's seven in the evening and you finally need to get down to that work you've been putting off. Plug a Beurer FW20 Cosy Taupe Electric Foot Warmer in beneath your desk and your feet will luxuriate in a comfortable, toasty heaven while you answer those emails!
Key Features: Ideal for treating Raynaud's as it improves circulation
Great Alternative to Electric Heating
Snugtoes Funmi Plush Heated Slippers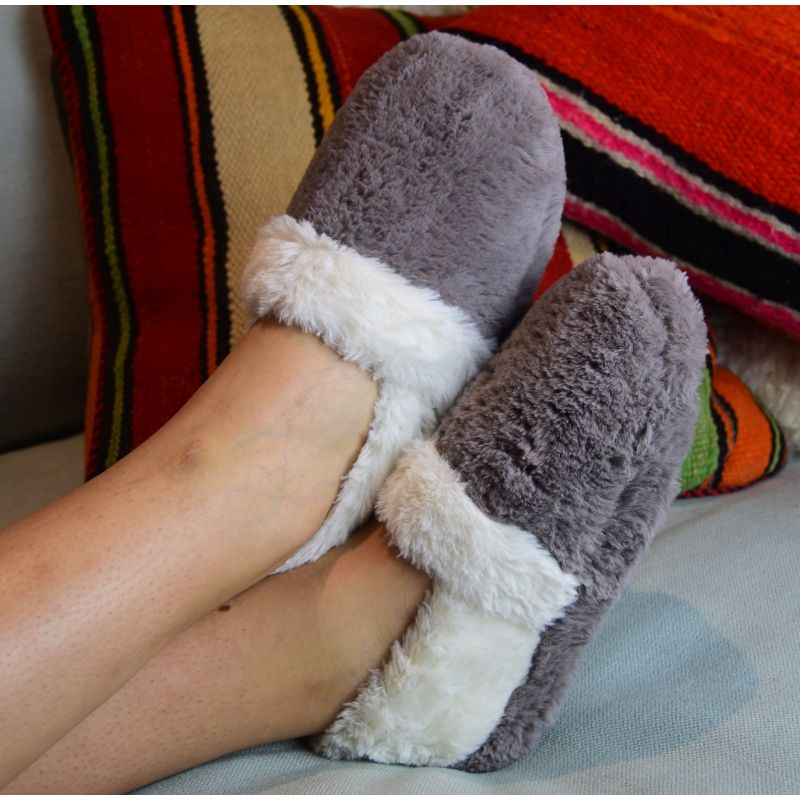 It's a Saturday morning, and you're not sure if you're going to get back into bed or not. Simply slip these Snugtoes Funmi Plush Heated Slippers on and you can pad softly around your home with cosy toes, and you don't even need to go to the hassle of putting on socks.
Key Features: Heat pads can be heated in microwave or on the hob
Electric Heaters For Any Situation!
There are plenty of electric heaters for all parts of your body! Try heated pads, electric socks, electric gloves or hand-held warmers from RaynaudsDisease.com.
Which heater is your favourite? Let us know in the comments, or find us on Facebook or Twitter!
Shop Our Hottest Raynaud's Products
£26.99

| | | |
| --- | --- | --- |
| | | In stock now |

Deluxe silver gloves ideal for Raynaud's disease
Heat-retaining 12% silver thread keeps hands warm
Featuring antimicrobial and anti-static materials
Also great for wearing as glove liners

£12.99

| | | |
| --- | --- | --- |
| | | In stock now |

Fingerless gloves that prevent Raynaud's Disease episodes
Fingerless design aids in dexterity, sensitivity and control
Infused in silver to prevent heat from escaping
Suitable also those with diabetes, infections, ulcers and more

£12.99

| | | |
| --- | --- | --- |
| | | In stock now |

Ideal for sufferers of Raynaud's Disease
Silver helps to minimise heat loss
Helps with cold, numbness, tingling and pain
Proven to help keep your feet and toes warmer

£9.99

| | | |
| --- | --- | --- |
| | | In stock now |

Fast-acting, easy-to-use hand warmer (price is for a pack of 10)
Helps to alleviate the symptoms of Raynaud's disease
Provides warmth for up to 10 hours
Ultra-thin and odourless for discreet use

£31.69

| | | |
| --- | --- | --- |
| | | This product has been discontinued. Please contact our team for details of the latest release. |

Effective and comfortable way to keep your feet warm
Supplied in one universal size that fits feet of all sizes
Has three illuminated temperature settings
Made from extra soft, breathable fleece fabric

£29.99

| | | |
| --- | --- | --- |
| | | In stock now |

Dual heating plates for more effective heating

Provides heat for up to 6 hours

Instant heat at the touch of a button

Fits comfortably in the palm of your hand

£57.96

| | | |
| --- | --- | --- |
| | | In stock now |

Heated overblanket with fleece fibre surface
Ideal if you want to stay warm while saving on heating
Full-body warmth for sufferers of Raynaud's Disease
Supplied with a 3-year manufacturer's warranty