Treating Cold Hands Caused by Beta Blockers
3 January 2023 | Admin
Beta blockers refer to a selection of prescription-only medications traditionally used to treat cardiovascular issues like high blood pressure, angina, recurrent heart attacks and even severe anxiety. Usually tolerated well, they don't tend to manifest many side effects. However, one of the most common is cold hands.
If your prescription is causing tingling, a loss of sensation or a numb feeling across your fingers, you're in the right place. We've contacted the experts at our favourite manufactures to get the best recommendations on the market for combating Cold Hands Caused by Beta Blockers.
What Exactly Does This Guide Cover?
Knowledge Centre
Expert Recommendations
What Are Beta Blockers?
Beta blockers are a class of medication used to manage certain cardiovascular conditions and to prevent abnormal heart rhythms. They are widely prescribed around the world to treat high blood pressure and to prevent the recurrence of heart attacks.
Is My Medication a Beta Blocker?
There are many different types of beta blocker, many of which share a chemical foundation that is sold under a different brand name. We've listed some of the most popular beta blockers below:
Do Beta Blockers Have Other Side Effects?
According to the British Heart Foundation, "beta blockers are usually tolerated well without significant side effects." They can, however, cause cold hands and feet, particularly in older people.
Some of the less common side effects also include:
Beta Blocker Tips and Tricks
Now that we've covered just what beta blockers are and how they can affect you, it's time for some solutions. We've included some quick tips and tricks below and have put together a list of our favourite gloves for combatting beta blocker sensation loss further down the page.
Warming Up
Running your hands under a warm tap before putting on a pair of gloves raises the temperature of your hands, meaning less heat is lost as you go about your day.
Choose the Right Gloves
If you're a manual worker, it's no good wearing thin gloves that aren't equipped for handling freezing cold material. Make sure your gloves are tailored for your specific application.
Regulate Your Sleep Correctly
During winter, waking up feeling stiff is all too common. We recommend the HomeGlow B-Warm Heated Cover as an underlay for keeping yourself warm through the night.
Stay Hydrated
Not drinking enough is a sure fire way to mess with your body's circulatory performance. A great way to start the day is by drinking a large glass of water to get blood pumping into your extremities.
Silver Gloves: The Best Thermal Gloves for Heat Retention
By far our most popular and effective gloves for combatting circulatory sensation loss and numbness are our range of Silver Gloves. Designed to combat Raynaud's, Chilblains and medication-induced temperature regulation, Silver Gloves are unrivalled when it comes to insulation and keeping your hands warm.
We've included our most popular options below for you to take a look at.
Silver gloves ideal for Raynaud's disease
Heat-retaining silver thread keeps hands warm
Antimicrobial design for hygiene and freshness
Also great for wearing as glove liners
| | | |
| --- | --- | --- |
| | | In stock now |
---
Deluxe silver gloves ideal for Raynaud's disease
Heat-retaining 12% silver thread keeps hands warm
Featuring antimicrobial and anti-static materials
Also great for wearing as glove liners
| | | |
| --- | --- | --- |
| | | In stock now |
---
Fingerless gloves that prevent Raynaud's Disease episodes
Fingerless design aids in dexterity, sensitivity and control
Infused in silver to prevent heat from escaping
Suitable also those with diabetes, infections, ulcers and more
| | | |
| --- | --- | --- |
| | | In stock now |
Getting Rid of Cold Hands Caused by Beta Blockers
The most effective way to find relief from numbness and sensation loss is to heat your hands and wear gloves. We're proud of our extensive range of products that are tried, tested and loved for doing just that.
Take a look below to see our picks for everything from walking the dog to typing.
The Best Thermal Waterproof Winter Gloves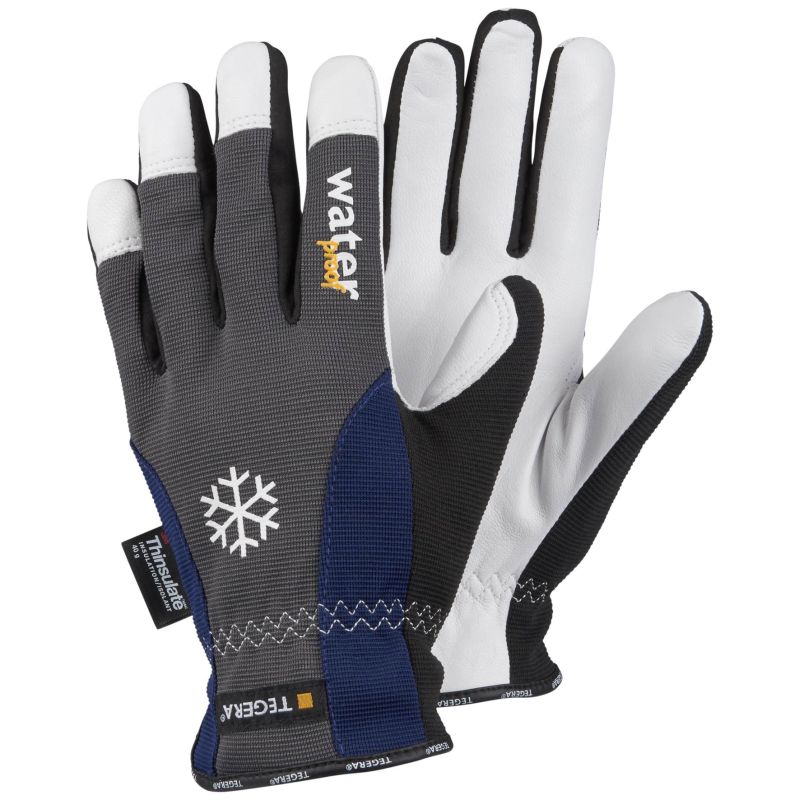 Why We Love Them...
✔ Thick design traps the maximum amount of heat possible
✔ Thermal liner keeps your hands toasty
✔ Water-resistant for use in rainy weather
Perfect For...
✔ Manual work
✔ Handling freezing material
✔ Walking the dog on cold mornings
Not the Best For...
✗ Flexibility (See our solution)
✗ Typing (See our solution)
Editor's Verdict: Ejendals Tegera 295 Insulated Gloves are by far our most popular thermal gloves, period. Whether you're a builder or find your hands getting cold when you're out walking the dog, there really is no better option. Their insulated thermal lining helps trap heat and the thick but sleek design ensures you can still perform tasks that require dexterity and precision.
Customer's Verdict: "I have been using these gloves for early morning driving and dog walking. They have worked very well, my hands have stopped going white cold and have been warm and dry. When dog walking the extended training lead I used for one of my dogs get very wet so, my hands normally get cold and wet but in these gloves they haven't" - Helen ★★★★★
The Best Lightweight Winter Gloves
Winner: Raynaud's Disease Silver Gloves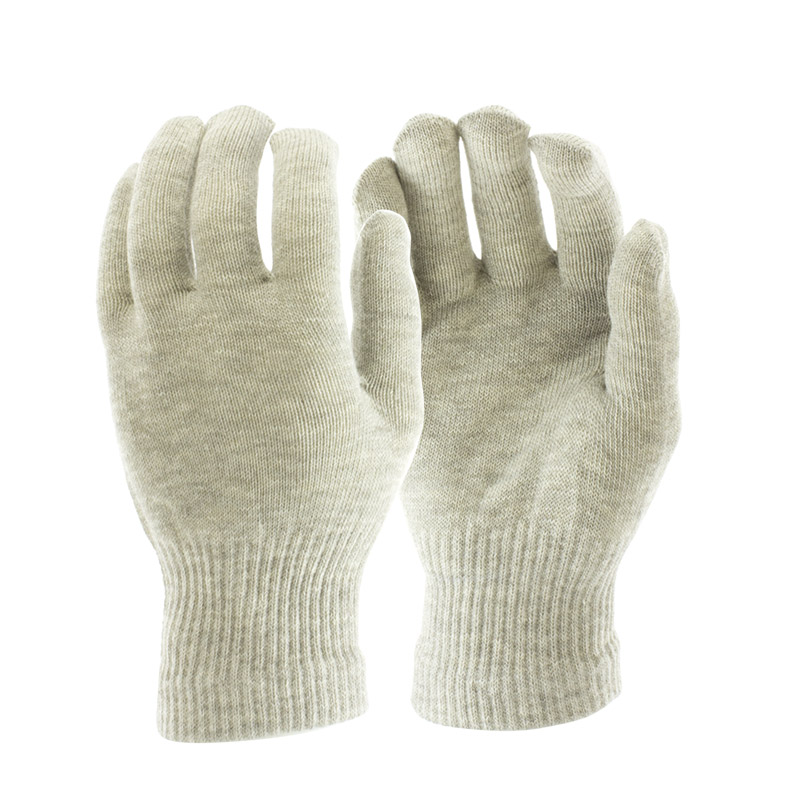 Why We Love Them...
✔ Our best selling Raynaud's gloves
✔ 8% silver content retains heat
✔ Sleek design doesn't inhibit dexterity
Perfect For...
✔ Doing the shopping
✔ Every day wear
✔ Use as an under-glove
Not the Best For...
✗ Manual work (See our solution)
✗ Gardening (See our solution)
Editor's Verdict: There's a reason Raynaud's Silver Gloves are our most popular gloves. Don't believe us? Check their reviews. If you've noticed that your beta blockers are causing sensation loss and discolouration in your fingers, the 8% silver content is perfect for preventing precious heat and warmth exiting your gloves.
Customer's Verdict: "I was surprised at how quickly the gloves arrived in the post. They were posted through the letter box so I did not have contact with the deliverer. I don't have Raynauds Disease but I have to take beta blockers and that has the same effect on my fingers. I have not yet been able to test the gloves in the most extreme weather but so far I am happy with them. Many thanks" - Harriet ★★★★★
Best Thermal Fingerless Gloves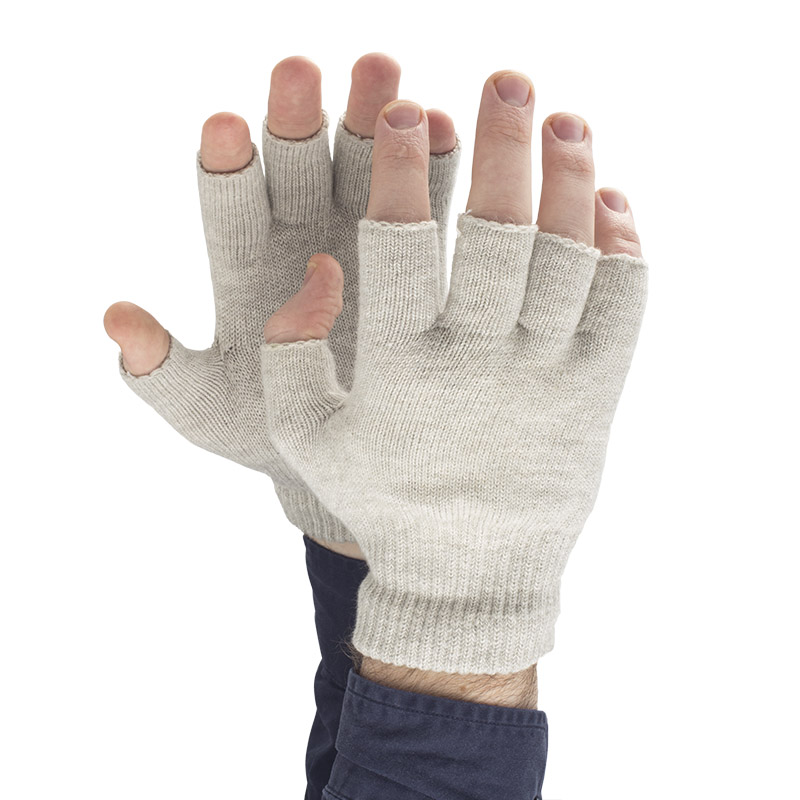 Why We Love Them...
✔ Fingerless design maximises dexterity and accuracy
✔ Partial design enhances circulation
✔ Soft and stretchy material for easy application
Perfect For...
✔ Those after partial coverage
✔ Typing and smartphone use
✔ Operating machinery
Not the Best For...
✗ Full coverage (See our solution)
✗ Bulky design (See our solution)
Editor's Verdict: Sometimes fingerless gloves just make more sense. Whether you're a typist or your job means operating machinery, Raynaud's Fingerless Gloves are perfect. Their semi-coverage design actually enhances circulation by forcing blood up the fingers and their lightweight, stretchy material means application and removal couldn't be quicker.
Customer's Verdict: "The gloves are very effective even though they a fingerless. My wife said they really do make a difference in keeping her hands warm while also ensuring they are pain free. Excellent product and have no hesitation in recommending them" - Andrew ★★★★★
Our Favourite Raynaud's Gardening Gloves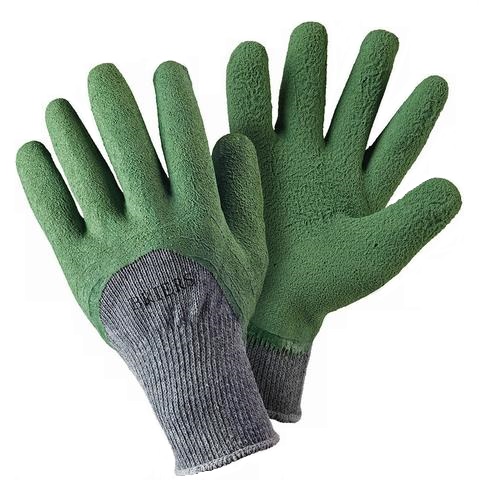 Why We Love Them...
✔ Grippy texture makes handling easy
✔ Thick and thorn-proof
✔ Elasticated knit-wrist for easy removal
Perfect For...
✔ Digging shrubs
✔ Potting plants
✔ Cutting and bagging the grass
Not the Best For...
✗ Walking the dog (See our solution)
✗ Day to day wear (See our solution)
Editor's Verdict: Different environments call for different gloves. If you're a keen gardener whose medication is interfering with your favourite hobby, look no further. Briers Sage Gardening Gloves are our favourite gardening gloves because they do everything traditional gardening gloves do whilst maximising heat retention. They also feature a grippy, textured palm that makes handling tools easy.
Customer's Verdict: "Lovely practical gloves for jobs in the garden" - Christine ★★★★★
Our Best Cold Weather Driving Gloves
Winner: Raynaud's Leather Driving Gloves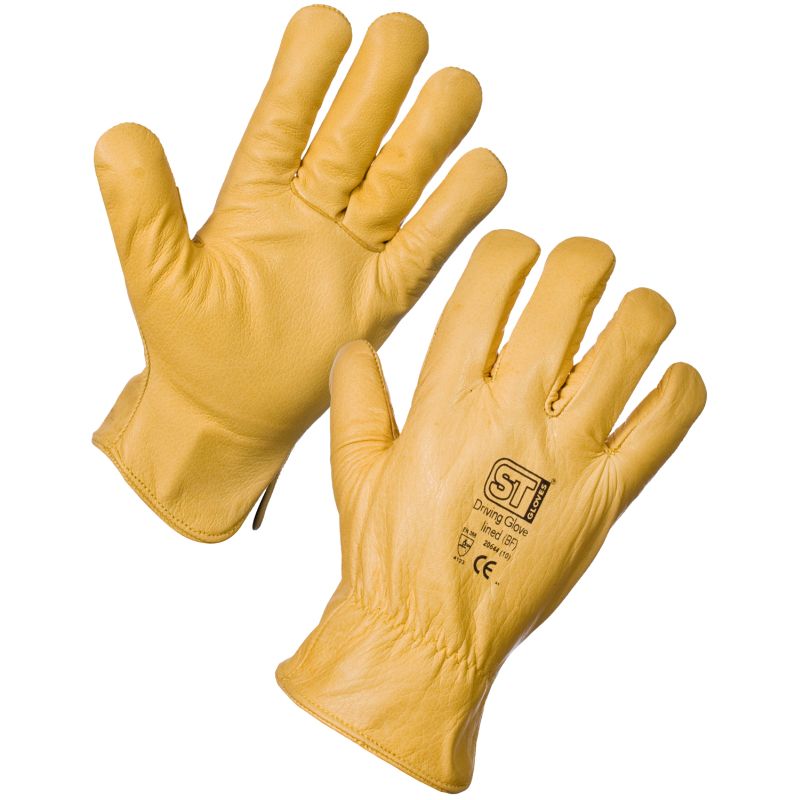 Why We Love Them...
✔ Slightly patterned palm and fingertips
✔ Fleece lined
✔ Minimise risk from sensation loss when driving
Perfect For...
✔ Driving
✔ Style-conscious users
✔ Those after 100% leather gloves
Not the Best For...
✗ Typing (See our solution)
✗ Flexibility (See our solution)
Editor's Verdict: If you suffer with sensation loss and numbness in your hands, driving can be incredibly dangerous. Raynaud's Leather Driving Gloves are all about comfort and safety. Manufactured with a fleece lining and all the grip you'd expect from soft-grain leather gloves, these trendy looking driving gloves wrap tightly around the fingers to maximise control at the wheel.
Best Electric Hand Warmer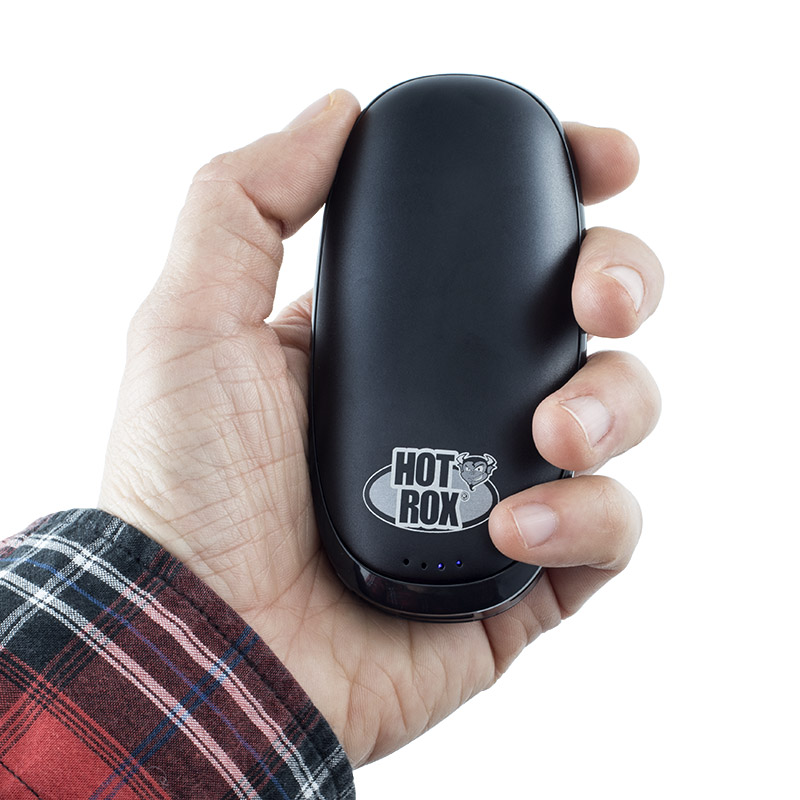 Why We Love Them...
✔ USB Rechargeable
✔ Eco-friendly option
✔ Unrivalled level of heat-release
Perfect For...
✔ Dog walks
✔ Keeping in your jacket pocket
✔ Rejuvenating numb hands
Not the Best For...
✗ Typing (See our solution)
✗ Driving (See our solution)
Editor's Verdict: If you're fed up of microwavable pouches, look no further. Rechargeable and incredibly hot, the HotRox Electronic Handwarmer is the perfect companion for dog walks and popping to the shops in seriously cold weather. Keep one in your bulky coat pocket and recharge as and when necessary. Trust us - your hands will thank you.
Customer's Verdict: "I was bought one of these for Christmas a year ago and treated two girl friends with one each for Christmas. Item is excellent - so much better than the old fashioned hand warmers you shake or indeed light a piece of charcoal! The fact that it is rechargeable is brilliant" - Janet ★★★★★
Other Useful Pages
If you haven't found what you're after here, we're sure you will on one of our other pages. Click any of the quick links below to jump right in.
Are you experiencing any side effects from beta blockers? Let us know in the comments below, or find us on Facebook or Twitter!