Best Heating Pads 2023
23 October 2023 | Amelia
The arrival of the colder months can be very challenging for individuals with conditions such as Raynaud's or arthritis, as the cold weather can exacerbate their symptoms. In our guide to the Best Heating Pads 2023, we've curated a selection of the top heating options to help alleviate the discomfort associated with vascular disorders.
Whether you're seeking portable, environmentally-friendly or discreet options, our guide has a range of versatile products to cater to your personal needs.
What Does This Guide Cover?
Best Electronic Heating Pad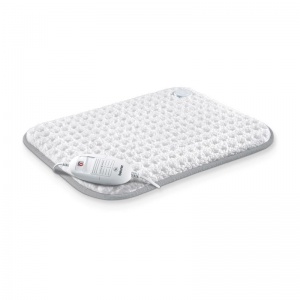 Why We Love It...
✔ Breathable, skin-friendly material for maximum comfort
✔ Electronic temperature control with automatic switch-off
✔ Machine washable for easy maintenance and hygiene
Perfect For...
✔ Use on any part of the body
✔ Saving money on heating bills
✔ Alternative for hot water bottles
Not the Best For...
✗ Use in bed (See our solution)
✗ Shoulder and neck pain (See our solution)
Customer's Verdict: "Just what it says on the description. Warm and cosy" - Jeanette ★★★★★
Editor's Verdict: Fusing technology with comfort, the Beurer HK42 Super Cosy Heat Pad promises a safety-conscious heating solution for those who struggle to keep warm in the winter months or throughout the year. With an automatic 90-minute switch off feature and three adjustable temperature settings, this heating pad is a versatile option for those who may forget to turn it off when asleep, and for more personalised warmth. Not only is the HK42 Cosy Pad gentle on the skin for safe use across the body, but also heats the space around you, reducing the need to switch on your heating - making this a cost-effective investment.
Best Microwaveable Heating Pad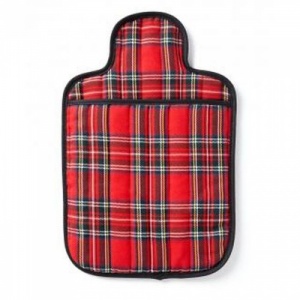 Why We Love It...
✔ Thermal tartan sleeve for blend of style and warmth
✔ Retains heat for four hours for use over long periods
✔ Straightforward activation for ease of use
Perfect For...
✔ Relief from stiffness, arthritis, and the cold
✔ Preventing the development of Raynaud's
✔ Comfort and safety against your skin
Not the Best For...
✗ Self-heating (See our solution)
✗ Neck and shoulder stiffness (See our solution)
Customer's Verdict: "Product arrived very promptly and is all I expected it to be very happy" - Glynis ★★★★★
Editor's Verdict: The Hotties Royal Stewart Tartan Microwaveable Heat Pad provides a safe and convenient way to keep yourself warm and alleviate symptoms associated with conditions like Raynaud's. Though bearing similarities with traditional hot water bottles, this Hotties Heat Pad has a hand-sewn thermal fabric to prevent skin burns and encourage gentle circulation for effective relief from pain and stiffness, providing lasting warmth. Needing only a few minutes in the microwave to retain heat for four hours, this heat pad is a particularly useful aid for use at or away from home, allowing for consistent comfort and relief over longer periods.
Best Eco-Friendly Heating Pad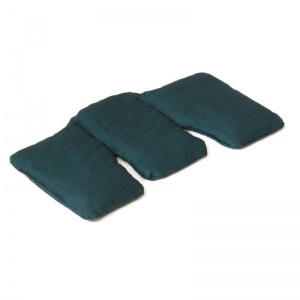 Why We Love It...
✔ Made from 100% natural recyclable materials
✔ Tri-sectional to provide support around neck and shoulders
✔ Soft and breathable cotton cover for improved comfort
Perfect For...
✔ Reducing stiffness in the neck and shoulders
✔ Investing in environmentally-friendly products
✔ Staying warm without overheating/becoming uncomfortable
Not the Best For...
✗ Full body warmth (See our solution)
✗ Warming your feet (See our solution)
Editor's Verdict: Harnessing an innovative approach to sustainable heating products, the Sissel Vinotherm Hot Pad is a great way to simultaneously remedy discomfort resulting from poor circulation, anaemia or Raynaud's whilst protecting the environment. Coated with a soft and breathable cotton, with a tri-sectional design and grapeseed filling, this heat pad (when warmed in the microwave or oven) provides gentle warmth and compression in the neck and shoulder areas, promoting healthy blood flow and reducing pain and stiffness.
Best Heating Pad for Beds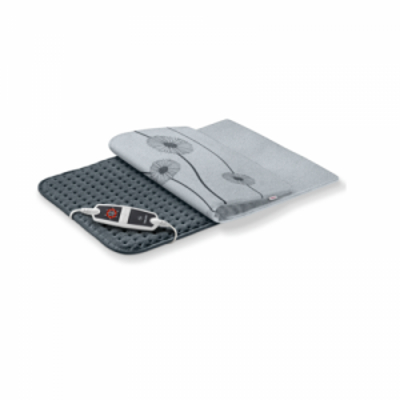 Why We Love It...
✔ Extra-large heated area for use on your whole body
✔ Six temperature settings for personalised use
✔ 90 minute auto switch-off for maximum safety
Perfect For...
✔ Warming up your bed prior to sleeping in it
✔ Easing stiff joints and promoting good circulation
✔ Staying warm without overheating/becoming uncomfortable
Not the Best For...
✗ Microwaveable heating pads (See our solution)
✗ Compact heating pads (See our solution)
Customer's Verdict: "I have purchased these heat pads for some time now, as I've got osteoarthritis in my back and left hip [but] now starting in my right. I used this heat pad on a time in my bed to help with the pain, which is usually excruciating most of the time. But would definitely [surely] recommend this heat pad to anyone with health issues plus the size is one of the best." - Tracey★★★★★
Editor's Verdict: Conditions that affect your circulation can make a good night's sleep a rarity. Standing out as a leading choice for pain relief and warmth, the Beurer HK125 XXL Cosy Heat Pad provides a larger heated area to cover your entire body, with six temperature settings and an OEKO-TEX certified construction for a safe and personalised heating experience. Designed to heat your beds, relieve stiff joints and maintain optimal levels of warmth without becoming too hot, users with conditions such as Raynaud's or osteoarthritis will find this to be an extremely effective investment in their health.
Most Stylish Heating Pad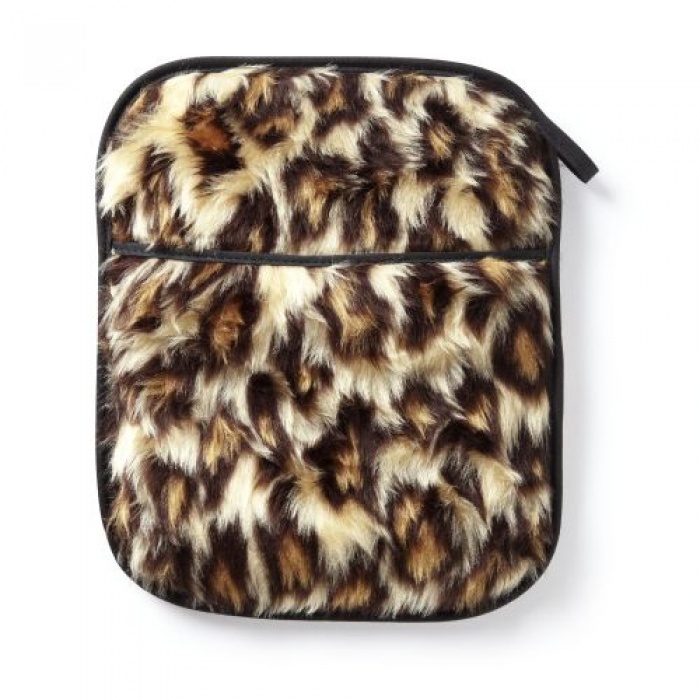 Why We Love It...
✔ Leopard print pattern with luxury faux fur for comfort and style
✔ Compact, lightweight design ideal for use at home or on the go
✔ 4-hour heat retention for warmth over longer periods
Perfect For...
✔ Use on your torso or extremities
✔ Storing in bags/luggage for use when travelling
✔ Children and adults of all ages
Not the Best For...
✗ Keeping surfaces warm (See our solution)
✗ Use overnight (See our solution)
Customer's Verdict: "Does exactly what it's supposed to. Easy to use and comforting" - Anne ★★★★★
Editor's Verdict: Manage conditions such as Raynaud's in style and on the go with the Hotties Leopard Print Micro Hottie Microwaveable Heat Pad. Lined with an extremely soft faux fur with an animal-print design, this heat pad offers an additional layer of comfort when treating discomfort associated with poor circulation and stiffness, providing a more enjoyable treatment option. When travelling, at work or on the move, its compact design offers an added layer convenience to your routine, and its bold design allows you to experiment with your fashion sense.
Best Heated Seat Cover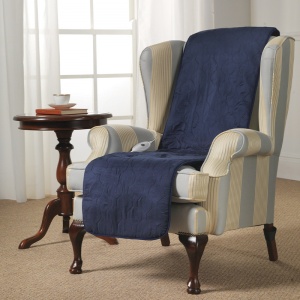 Why We Love It...
✔ Large heated surface area promotes greater warmth
✔ Four adjustable heat settings for personal preferences
✔ Costs less than 1p per hour to use, saving you money
Perfect For...
✔ Complete warmth in neck, back, knees, and legs
✔ Cost-effective and user-friendly heating alternative
✔ Keeping your furniture warm during the colder months
Not the Best For...
✗ Use in the office (See our solution)
✗ Keeping your hands warm (See our solution)
Customer's Verdict: "Works really well it has been a godsend for my 93 year old mother she's able to keep herself nice and warm at the click of a switch" - Simon ★★★★★
Editor's Verdict: Looking to stay warm on a budget? Costing less than 1p per hour to run, the HomeGlow B-Warm Heated Seat Cover presents an economical and energy-saving alternative for keeping warm and remain comfortable in the home. Its large heated design covers chairs and small sofas with ease, emitting a gentle, controlled heat keeping you warm at comfortable temperatures. If that wasn't enough, its simple, single-button controller features four adjustable heat settings, giving you the ability to tailor this seat cover to your needs without the hassle of complex technology.
Best Heated Cushion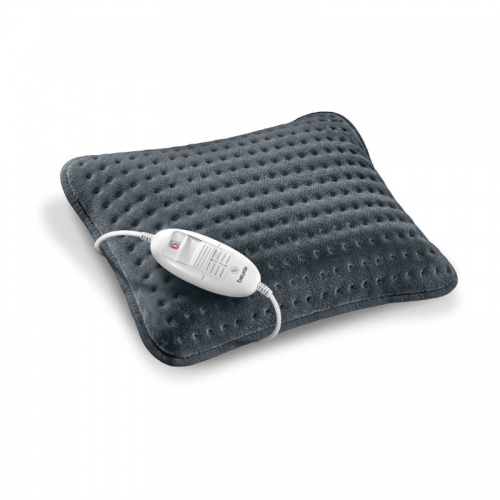 Why We Love It...
✔ Turbo heating settings provide immediate relief
✔ Soft and conforming for versatility/use across the body
✔ Attractive two-toned grey for stylish furniture option
Perfect For...
✔ Instant relief from discomfort caused by Raynaud's
✔ Cost-effective heating alternative
✔ Furnishing your living rooms and bedrooms
Not the Best For...
✗ Use in the office (See our solution)
✗ Heating larger areas (See our solution)
Customer's Verdict: "I was surprised at the warmth it provided." - David ★★★★★
Editor's Verdict: With the appearance of a regular cushion, the Beurer Electric Heated Cushion HK48 provides a discreet yet effective solution to managing conditions such as Raynaud's. Its smaller construction with turbo heating options grants users greater versatility and instant relief, making it easy to target specific areas of the body. For added safety, the HK48 Cushion features an automatic switch-off function after 90 minutes, giving you a peace of mind if you happen to doze off whilst using it.
Keep Your Body Warm
Without the proper items, conditions such as Raynaud's can become debilitating. Here at RaynaudsDisease.com, we have a number of excellent products to help manage your symptoms so that you can remain warm and pain-free, no matter the season.
For more options, explore our comprehensive range of Raynaud's Electronic Heated Pads.
Should you prefer another way to keep warm, the list below provides you with alternative heating options.